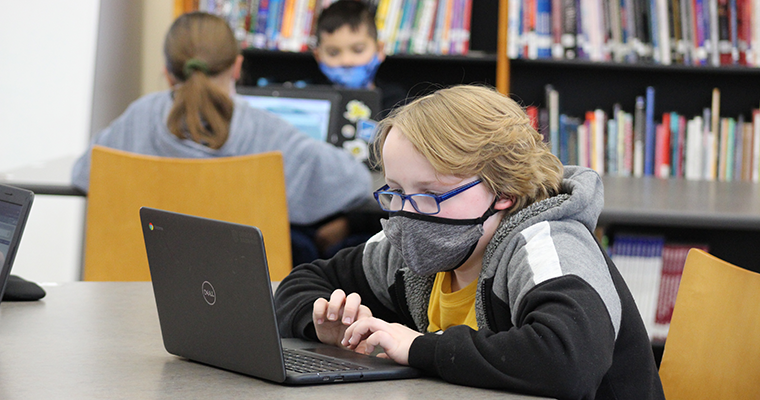 Schalmont Middle School took part in the Hour of Code this week, a worldwide initiative to introduce students to computer science through 1-hour coding activities.
Students completed fun coding activities throughout the week during library and Digital Literacy classes. The self-guided activities challenged students' problem-solving skills, logic and creativity while exposing them to coding concepts.
The Hour of Code takes place each year during Computer Science Education Week to show students that anyone can learn the basics of computer coding. Part of the goal is to introduce students to technology career paths, a field that is growing and has a high-demand for employees.