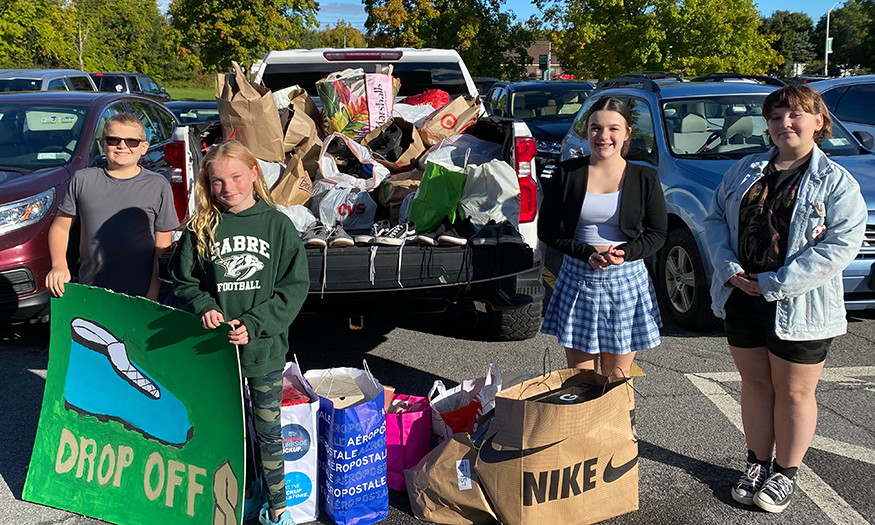 Schalmont Middle School came together Tuesday to help an organization that rescues dogs and helps find them forever homes.
Led by the school's Environmental Club, the school held a "Stuff Mr. Z's Truck" shoe drive fundraiser. Students collected used sneakers and shoes, filling Principal Mr. Ziomek's truck. The sneakers and shoes will go to an organization that gives them a second life and in turn raises money for the non-profit Puppy Mill Rescue Team.
"This is something near and dear to me personally," said Mr. Ziomek, noting his sister is involved in the dog rescue organization.
Great job! #schalmontpride