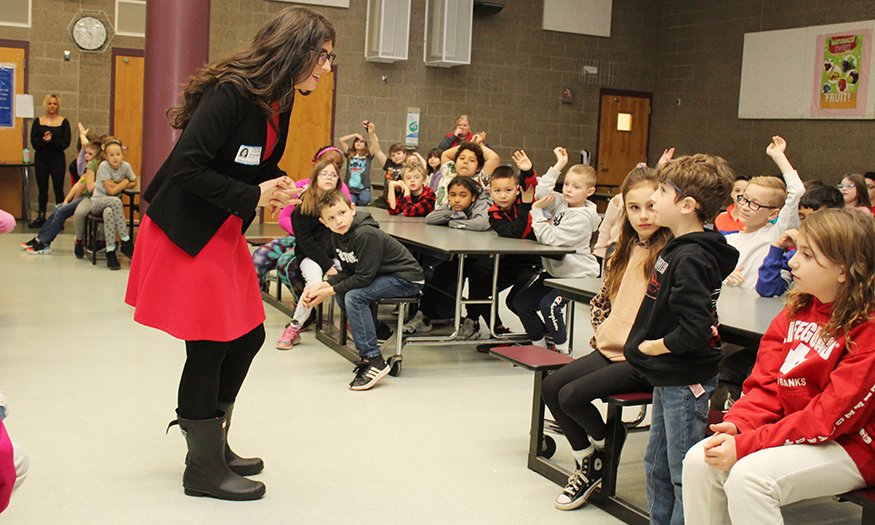 Jefferson Elementary third graders enjoyed a visit from WNYT Meteorologist Christina Talamo Friday who spoke to students about weather and what her job entails.
Asking students what time they get up in the morning, Ms. Talamo explained how she has to wake up at 2:30 a.m. in order to be ready for the first broadcast at 5:00 a.m.
"Oh my god! I'm so sorry!" exclaimed one student.
Ms. Talamo also talked about the tools meteorologists use to predict the weather, played a weather trivia game and even conducted an experiment with student help creating a cloud in a plastic bottle.
Thank you Ms. Talamo for visiting Jefferson Elementary and spending time with our students!