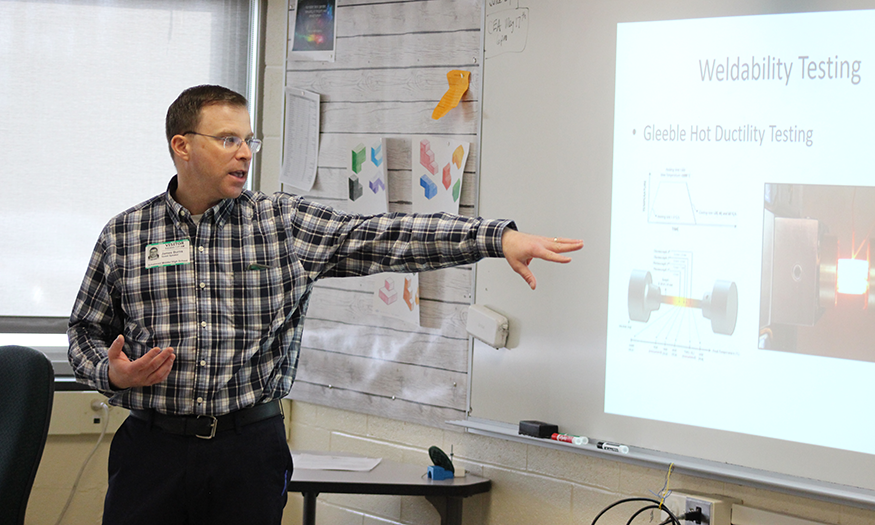 Schalmont High School students in Principles of Engineering classes enjoyed an opportunity to learn recently from a manager and material engineer.
Jimmy Burns from the Naval Nuclear Laboratory visited students where he discussed applications of materials and materials testing in professional motor sports and naval vessel construction and operations.
"The students had recently completed a unit on materials and testing," explained Teacher Mrs. Sterans. "Mr. Burns showed examples of the effects of testing some materials and discussed the many opportunities in the materials engineering field. It was a great tie into the course curriculum."
Thank you so much for taking the time to visit with our students!