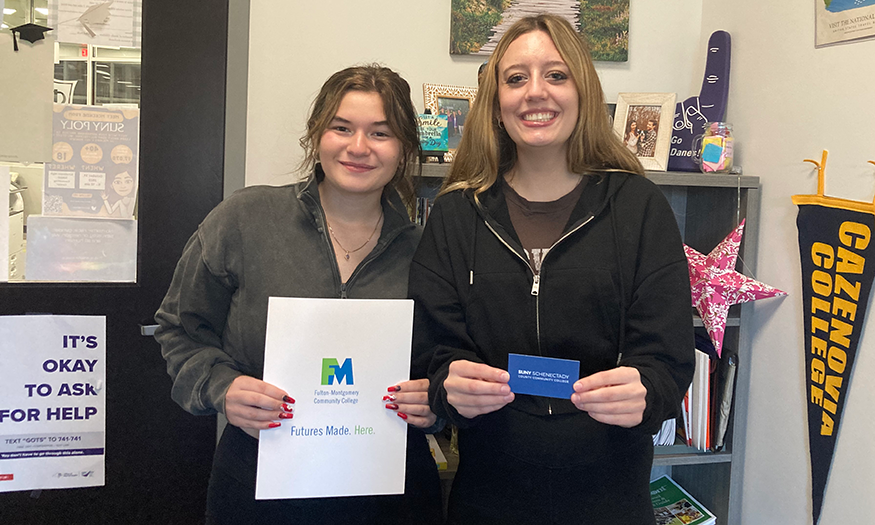 Schalmont High School hosted Instant Admit Days this past week where college representatives met with more than 90 seniors.
"Students signed up to meet with colleges individually and are given an admissions decision on the spot. Some schools are even offering scholarships to students as well," explained Counselor Kylie Gibbs. "This is the first time some of the colleges have come to Schalmont for Instant Admit. It's a big day for seniors!"
Colleges included The College of St. Rose, SUNY Brockport, Siena College, SUNY Oneonta, Fulton Montgomery Community College, Schenectady County Community College, Hudson Valley Community College, and SUNY Poly Tech.
Schalmont High School also hosts many other colleges during the school year, where students can meet with representatives to explore opportunities.