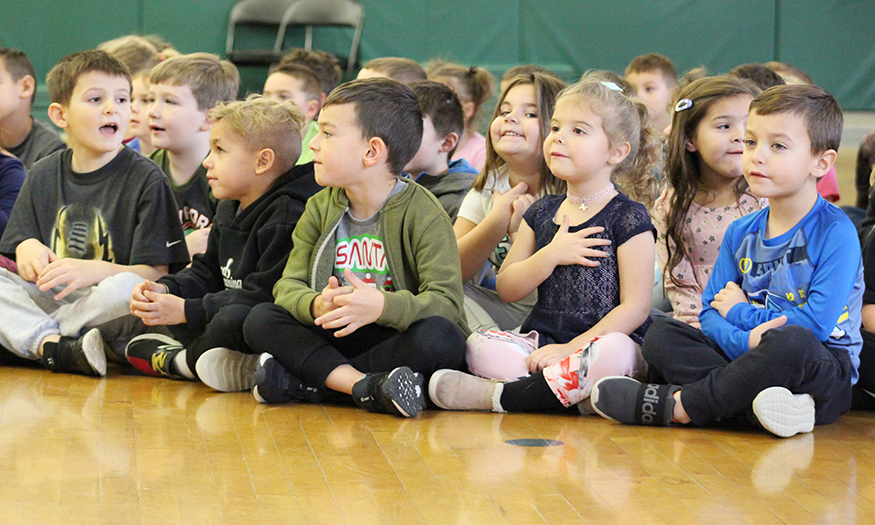 Jefferson Elementary students enjoyed Tuesday's monthly assembly where students came together to share their thoughts about gratitude, this month's character trait.
The assemblies are part of a new program this year focused on social and emotional learning. Students were asked about what gratitude means to them and what things they are grateful for.
"Family," said one student.
"Friends," replied another student.
"My class," said another student.