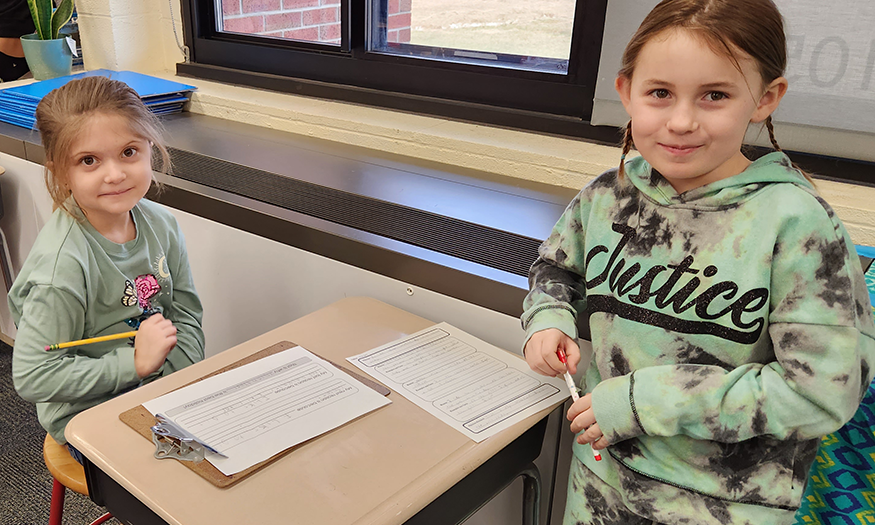 First and 4th grade students are buddying up this year to help with their writing.
Last week, students in Mrs. Melchior and Ms. Butler's classes met together to work on Fact and Opinion writing. Working together, students chose their favorite holiday and then came up with three reasons.
"Fourth Graders also helped the younger students with sounding out words and using punctuation and capitalization. Students then used their graphic organizers to write their fact and opinion pieces," explained Mrs. Melchior.