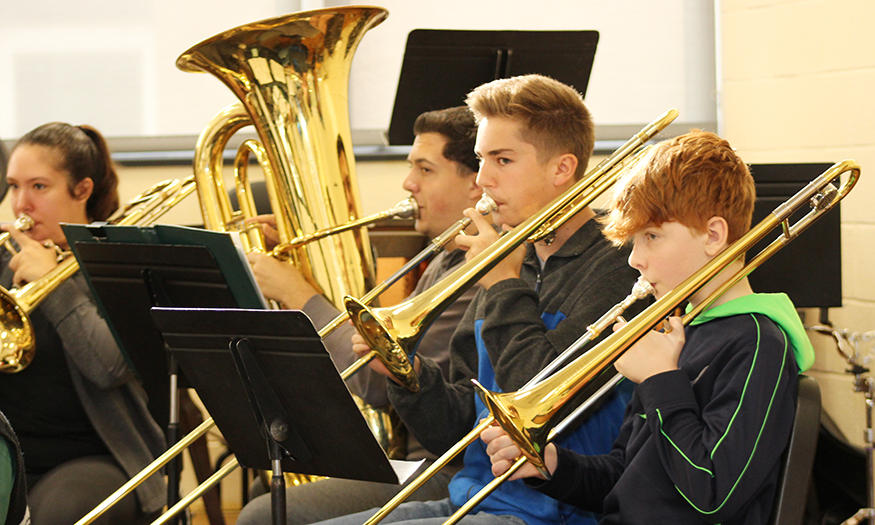 Students in 8th grade band enjoyed an opportunity to listen to, play with, and ask questions of the High School Wind Ensemble last week.
The visit to the High School music room started with an inspiring performance by the Wind Ensemble, led by Music Teacher Mr. Christy, who noted the group offers student musicians a chance to perform more challenging music.
Middle School students then asked great questions such as why older students picked the instruments they play and how much they practice. The visit finished with students coming together to practice next to each other.
"This was a great opportunity for our 8th grade students to learn about the fantastic musical opportunities they will have in the upcoming years playing their instruments and expanding their level of performance," said Music Teacher Mr. Spacher.