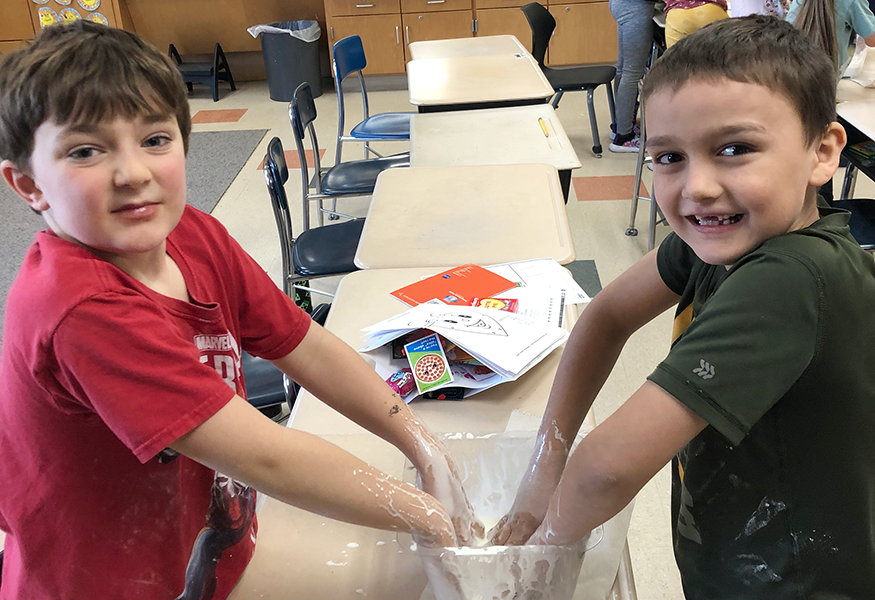 Second graders in Mrs. O'Rourke's class studied matter last week with a fun, gooey science experiment.
Students made Oobleck, a material made from cornstarch and water. The material gets its name from the Dr. Seuss book "Bartholomew and the Oobleck" where a gooey green substance falls from the sky and wreaks havoc.
"It's a solid when you press on it and a liquid when you try to hold it," explained Mrs. O'Rourke.