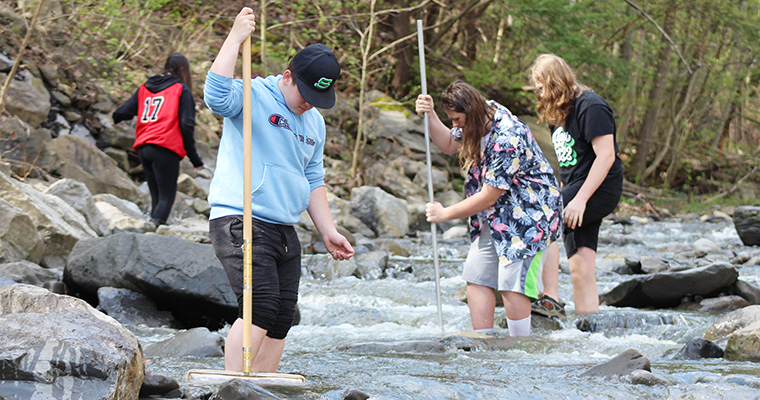 A field trip to two local streams offered Schalmont High School students an opportunity to learn about steady stream ecology last week.
The Riverwatch Club visited the Sandseaskill in Rotterdam Junction and the Normanskill where they waded through the streams to test the water and obtain a snapshot of the streams' health.
Science Teacher Mr. Labuda explained students worked in groups to measure the physical aspects of the water (speed, volume and discharge), the chemistry (pH, nitrates, phosphates, dissolved oxygen and turbidity) and benthic macroinvertebrates (the small bugs living at the bottom of the stream).
Students compared water samples taken above and below the NYS Thruway to see whether the highway affected the stream. Mr. Labuda noted the Sandseakill is a valuable measure of water health as it leads to the Mohawk River.
"It's a nice opportunity to get students out of the classroom to learn and also have some fun in the water," said Mr. Labuda.
View more field trip fun photos.