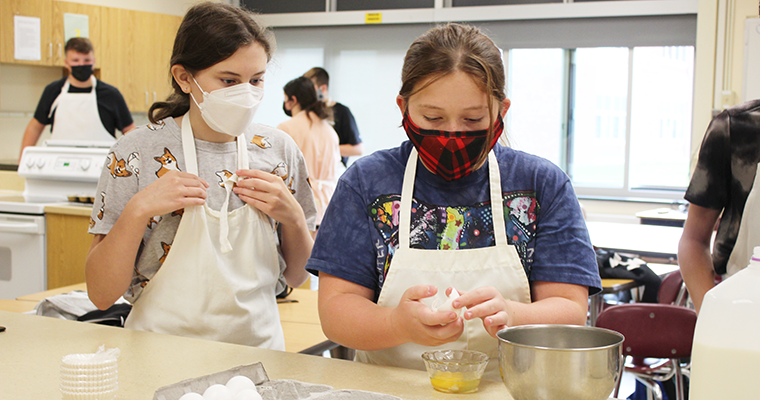 For the first time in nearly two years, 7th graders enjoyed cooking in their Family and Consumer Sciences class today as they worked in groups for a Muffin Comparison Lab.
Teacher Ms. Hanson explained that students were unable to cook in class last year due to COVID-19 precautions which meant it had been before March 2020 since students enjoyed the classroom activity.
Working in groups, students excitedly measured, mixed and filled muffin tins before baking them in the classroom ovens. Students made four different types of muffins that they could later compare.