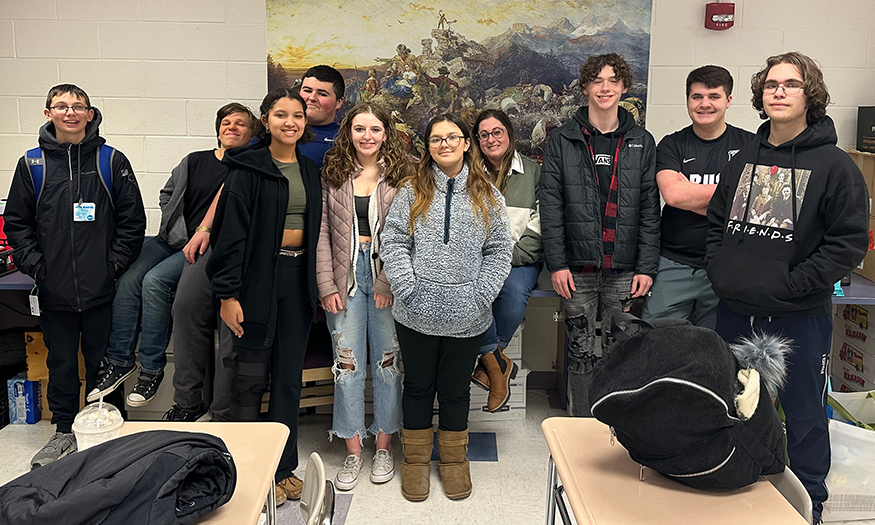 Congratulations to Schalmont's Science Olympiad team who competed this past weekend at the Regional Competition at Ballston Spa High School!
Congratulations to Jayden Backus and Lilly Johnson for their 3rd place finish in the Write It Do It! Event, a team challenge where one participant writes a description of an object and how to build it and the other participant constructs the object from the description.
Congratulations to Damean Teagle and Anthony Villano for their 6th place finish in the Dynamic Planet event, which challenges students to complete tasks related to Earth's fresh waters.
"Our Science Olympiad team competed against over 20 teams from schools across the Capital Region!" said Science Teacher and Advisor Ms. Baird.