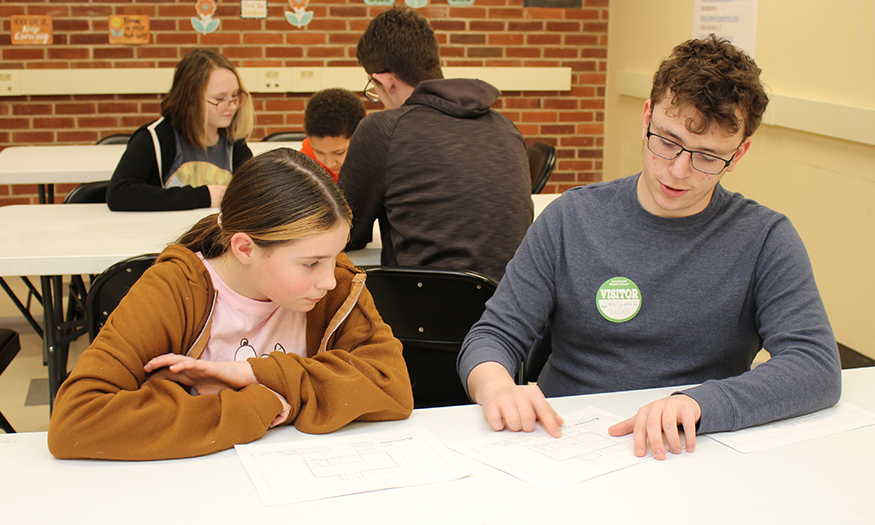 Schalmont High School Civil Engineering students worked with Mr. Atkinson's 5th grade class recently to help design commercial buildings based on their ideas.
"The fifth grade students created a business plan and met with the high school students to discuss their initial concepts," explained Teacher Mrs. Stearns.
Civil Engineering students then created designs in class and returned to visit 5th graders and review their final designs, which included cafes, a movie theater, a bakery, sports-related stores, a motel and a pizza shop.