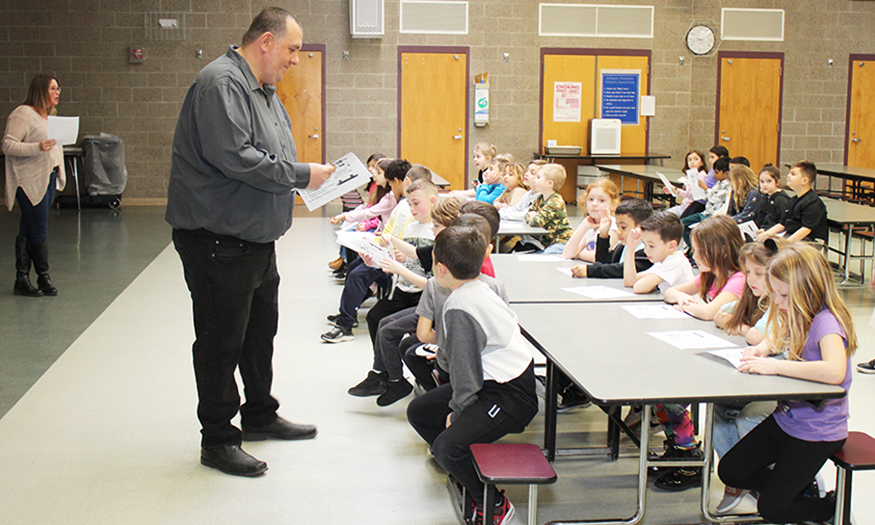 Jefferson Elementary students learned some important bus safety reminders last week when members of the Transportation Department visited students.
Each year, the Transportation Department talks with students about how to be safe on and off the bus. Judging by their responses to a bus safety quiz, students are well aware of the rules.
"If the driver signals for you to cross, do you still check both ways?" asked Driver A.J. Farina.
"Yes!" students responded in union.
"What if a piece of paper or a ball goes under the bus, do you get it?"
"No!" students responded.
"You got it! You guys are good," Mr. Farina told students.
Thank you to our Transportation Department for all you do to keep our community's children safe!