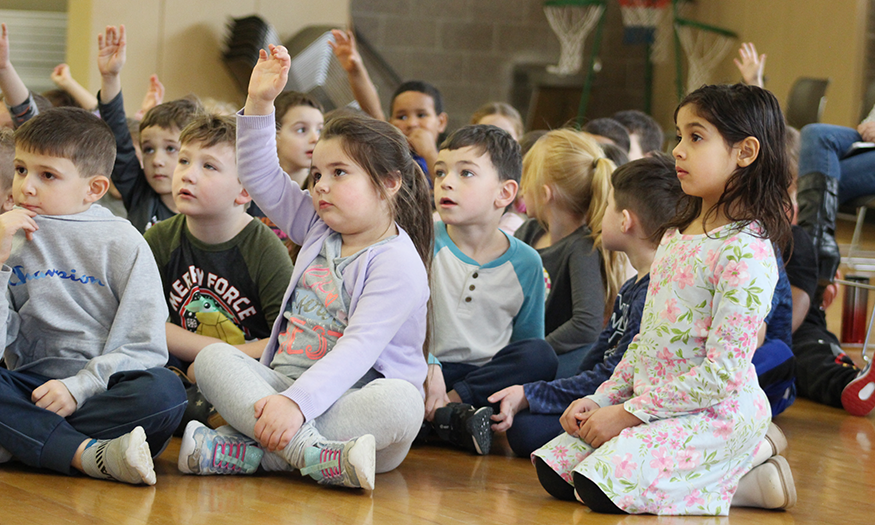 Jefferson Elementary held its monthly assemblies Friday morning where students reviewed Courage/Self-Control, the Sabre Character of the Month.
During the assemblies, which help support the school's focus on social and emotional learning, students were asked what the words meant to them and things they did to be courageous and help control their emotions.
"Coping skills are something that can help make big feelings shrink into small feelings," Social Worker Ms. O'Brien explained to students.
Students had some great responses, including even kindergartners who shared how they could read a book, talk to a friend, or count to 10 to help deal with their emotions.