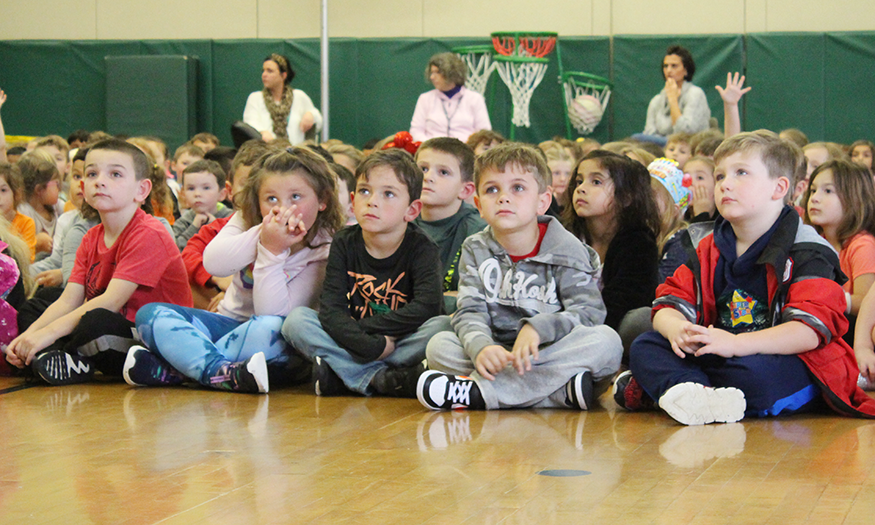 For the first time in three years, Jefferson Elementary students enjoyed school assemblies Tuesday as the school kicked off a new program focused on social and emotional learning.
During morning and afternoon assemblies, Assistant Principal Ms. Ryan engaged students about citizenship, this month's school character trait. "We need your help to make Jefferson the best place it can be. Mr. Gifford and I can't do it alone," said Ms. Ryan.
Older students shared what being a good citizen meant to them from helping others to being a good role model for younger students. Younger students were reminded about how to be good listeners and walking with pride.