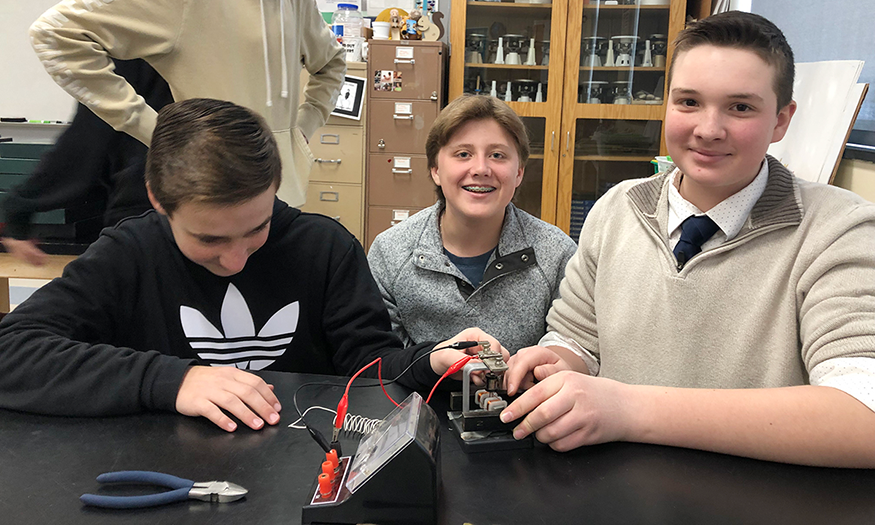 Schalmont 8th graders built windmills in science classes this past week that were able to generate electricity!
The engineering task allowed students to apply concepts learned during their unit on electricity and magnetism. Working in teams, students built their windmills and attached them to an external generator and an ammeter, an instrument that measures electrical current. One collaborative group of students even built their own generator from pieces of discarded classroom equipment.
"The students show a real sense of accomplishment once they work together to achieve a goal that seemed difficult at the beginning. The Schalmont community should be proud of their budding engineers!" said Teacher Ms. Deming.
Note: Ms. Deming noted that her students would love to have someone involved in GE Renewable Energy speak to her students about wind power or possibly set up a tour. If you know someone who could help, please email cdeming@schalmont.net. Thank you!